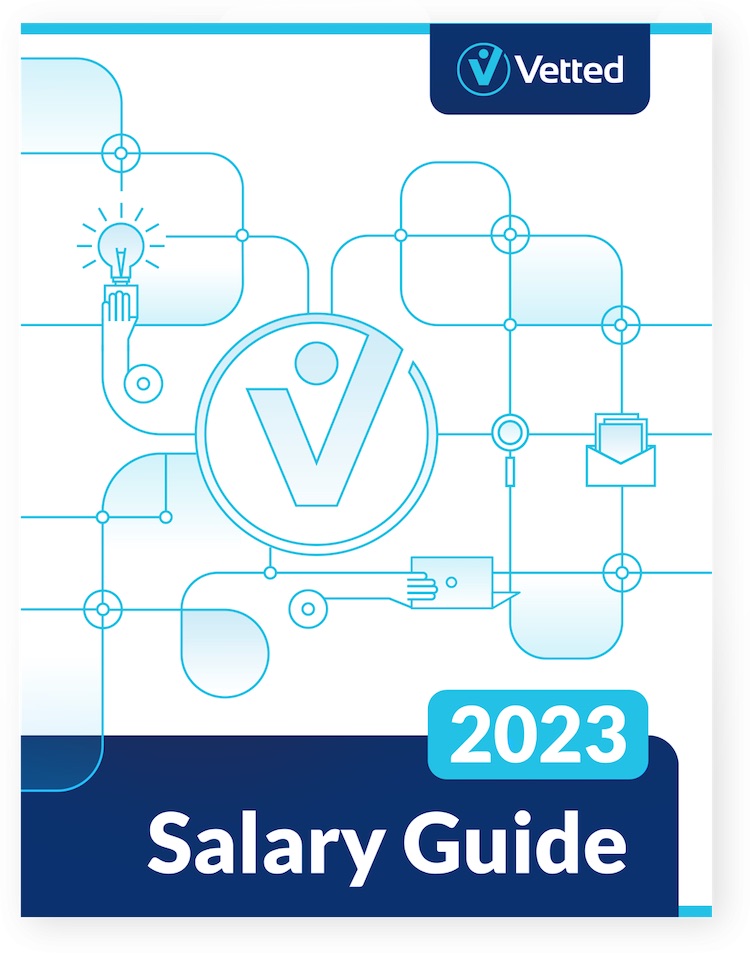 Download the Free Guide
"*" indicates required fields
Our salary guide can be used by both employers and job seekers to gauge current market salaries and see where you stand relative to your peers.
Employers will find this data helpful for setting or adjusting salary ranges for a variety of positions in order to align with market rates.
Job seekers (or employees) will find this information useful for when it's time to negotiate a new salary.
However you use this guide, remember that salary is only one factor in a much bigger picture. Finding fulfillment in your work comes from a combination of things: a supportive manager and teammates; company culture; job location and flexibility; opportunities for career advancement; as well as pay and benefits. All these factors should be considered, whether you are looking to attract top talent or find the right job for you.
Some things to note:
The more specific and niche your job requirement is, the more likely it is that you will need to pay a premium for high-quality talent.
Location and its impact on cost of living is a major variable when considering a reasonable salary. Thus, it is important to take the location of your role into consideration when reviewing this guide.
Data was provided by PayScale and Vetted. Payscale's approach to compensation data and survey data ensures a precise view of salaries through a variety of data methodology and validation processes, utilizing a four-step methodology to ensure accuracy and transparency from the collection and validation of data. Further details on this process can be found here.